MARMOT ROCKSTAR PANT: Perfect For Active Travel and Trek
If you want to invest in one pair of awesome pants that can allow you to trek through the mountains, keep you cool in the jungle, and stretch with your body when you are scrambling up that mountain, then check out what Marmot has to offer with the Rockstar.
COST: $85-$100
INTENDED USE: Trekking,  all around  versatile travel, sleek on the street or in the mountains
COUNTRIES USED IN: Thailand, Cambodia, Nepal, Mongolia, China
WORTH IT: Yes, best pants I have ever bought for travel
DAYS USED: 140 consecutive travel days, 29 trekking days
TREKS: 10 day trek in Mongolia, 19 day trek in Nepal to Everest Base Camp
SCORE: 10/10
WOULD I USE IT AGAIN: Absolutely, I plan on using these pants all my travel and outdoor adventures
FAVORITE FEATURE: Great pockets, stretchy material, easy on the legs, contour to movement, pack awesomely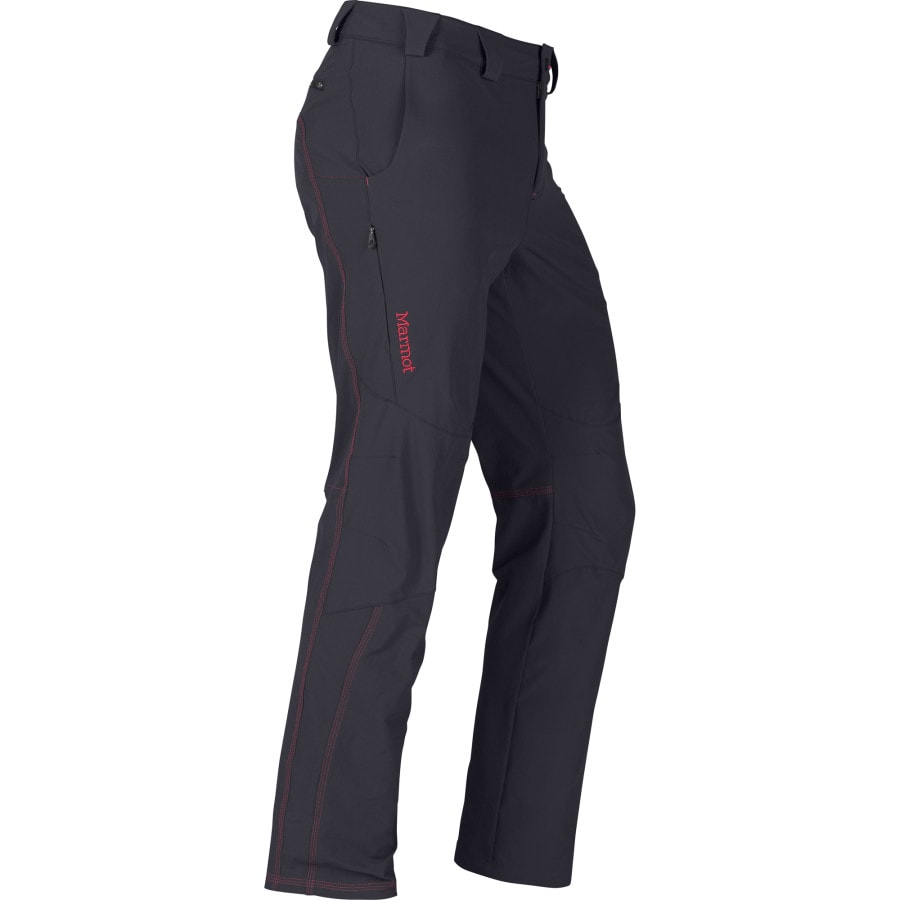 I am typically not a nudist, except of course when I am in the shower.  I am definitely not a nudist above 17,000ft, especially when scrambling up the side of mountains.  I don't think I have to explain to many reasons why, and I will save everyone the mental images of the visuals.  However, on the move I do like to feel like one.  Pants can be hit or miss sometimes.  What feels good in the beginning can often leave one in agonizing pain after a long day on the move.  I like my steak medium rare and on a plate, not in between my thighs.  I picked the Marmot Rockstar's to give them a go on my last trip to Mongolia, Nepal, and China.  There were a few main things that caught my eye about these pants.
Number one was the price-that rocked at only $99.  I picked mine up for $85 courtesy of one of Backcountry.com baller sales.
The weight- I love a good pair of packable pants to save on space, not to mention ones that were versatile for all climates.
Pockets-whenever I travel, pockets are usually the deciding factor for me.  The more ways I can comfortably and safely secure my documents, the better.  I hate to have to constantly dig around in a backpack.  The pockets on these pants are awesome, and well hidden.
So those were the three things that caused me to purchase these pants after my research.  As mentioned before, these were going to be my main pants for my five month trip.  From the moment they arrived and I first tried them on at my house, they had my total confidence.  After putting them through some pretty tough tests here are reasons why I will buy another pair, and keep buying pairs so long as I am actively backpacking and trekking in this world:
The M3 material that Marmot is absolutely awesome. Not only is it durable as all hell, it dries quickly, but the real pleasure is the seamless articulated cut and the material.   Being an ex ice hockey player,  it is not easy for me to find pants.  This is the curse of the hockey players.  While my waist is ideally a 32, I have to go with 34 to accommodate for the extra junk in the trunk and around the thighs.  These pants stretch perfectly to contour to your shape and I did not chafe up once or get massive wedgies.  Huge plus.
 Belt loops so I can use my own belt.  I am not a fan of pants that come with a belt.  For some reason I have always felt more comfortable using my own and these pants allow for that.
Quick Drying and Easy to Clean.  These pants dry super fast off you or on you and are very easy to clean.  If you get them muddy, a quick stop by a stream is all they need.  And if they get wet, a quick hang is good enough.  They are also still comfortable when wet, and roll up nicely if you want to use them as shorts.
They are comfortable commando.  With or without undies they rock.  I have even worn these trekking with no undies and they felt even better.  They provide a good job of freedom.
They pack down super small for pants.
I can wear them anywhere from the street, to the jungle, to the Himalayas and still be comfortable.
I used these pants trekking to Everest Base Camp and for ten day hike in Mongolia.  They kept me comfortable the whole way.  If it got a little chilly, usually above 15,000ft, I would throw on a thin pair of long underwear in extreme cases for extra warmth which was more than enough.  I also wore them in all day rain and can say that they are still comfortable when wet and also dry fast.   I was more than happy with these pants for the five months I used them and so were my inner thighs.  A great buy which can add some great comfort to your trips.  Definitely a Rogue favorite.  Think about your legs, they deserve it.
I got a steal on these from Amazon.  Keep your eyes open and check the specs in our Rogue Shop