PATAGONIA TRAVEL BELT: A must for any travel adventure
COST: $25
INTENDED USE: Trekking,  all around  versatile travel, to keep your pants from falling down
COUNTRIES USED IN: Thailand, Cambodia, Nepal, Mongolia, China
WORTH IT: Yes, was strong enough to hold a camera and knife clipped to it
DAYS USED: 140 travel days, 29 trekking days
TREKS: 10 day trek in Mongolia, 19 day trek in Nepal to Everest Base Camp
SCORE: 8/10
WOULD I USE IT AGAIN: Absolutely
FAVORITE FEATURE: Zippered stash pocket for extra money and copy of passport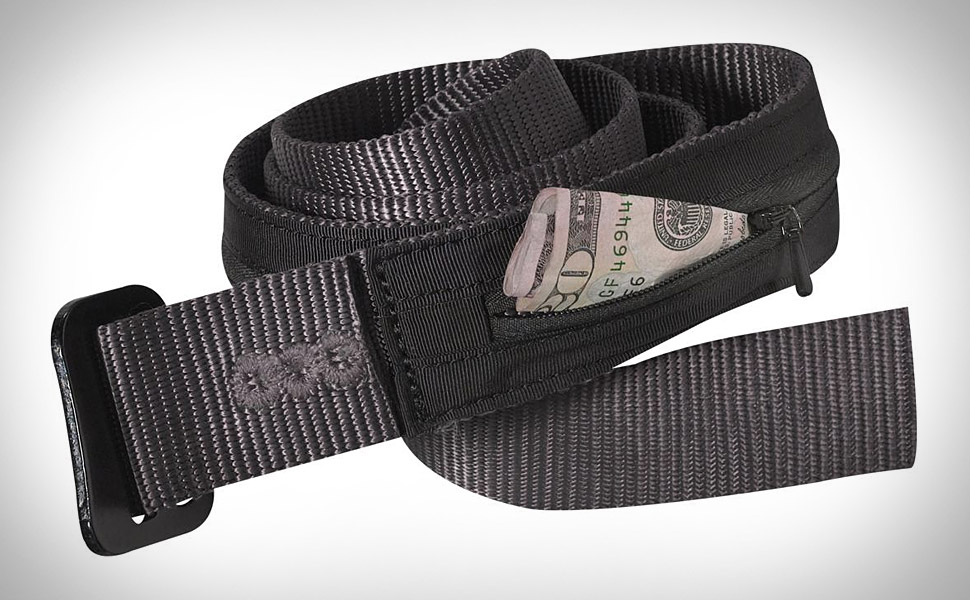 The more places to stash extra money or copies of documents the better.  I have been robbed twice and it is not fun.  They Patagonia Travel Belt is one of the cooler purchases that I have bought for my travel gear.  It has a hidden 19 inch pocket that zips down the length of the belt.  I find 19 inches to be a little excessive, I have to side with the average sized male that around 6 inches would have been plenty for what I stash inside of it.  It is always nice to have a couple of extra twenty's or a hundo stashed away in case you do find yourself in a jam.  I also manage to store a paper photo copy of my passport in it all times.  I fold it down long ways and it fits perfectly inside, as well as the money. This helps keep the belt flat and comfortable.    Some people find the buckle to be a little big at the front, especially how it may protrude out a little.  I did not find this to be an issue and it really didn't cross my mind to be.  Here are some of the reasons this belt can get you out of a jam:
Most people loose weight when they travel and it is not fun to walk around holding up your pants everywhere you go.  Especially on noodle diets
The belt has a universal fit so you don't have to keep punching holes
It locks in place pretty good, only needing a couple of adjustments here and there.  It also stays locked in pretty well when a camera or knife is strapped to the side.
It can add as an extra strap
It can act as sling in case you take a fall
It can hide money and pass port copies from thieves in case you find yourself in a jam
The buckle is durable and wont bust when you beat it up
The only reason to not get this belt for travel is if you are over compulsive about the size of a belt buckle in front of you.  It is not even that much of a problem.
Like I have said before, this belt is my main belt on the road and I have relied on it quite a bit.  It is a solid all around belt and whats better is the multiple uses it has.  Travel and trekking is not about style, but about practicality and use.
*****I also use this as my main wader belt when I am fly fishing.  It really grips my waste well and stays locked even when wet.  It also stays locked when I have my Ka-Bar Becker-Bk2 Companion strapped to the side of me.  This isn't the lightest of knives, but the belt helps keep it in place, even when wet, or out in the rapids. Check it out in the Rogue Shop or pull the trigger from Amazon and see what other travel belts suit your style.